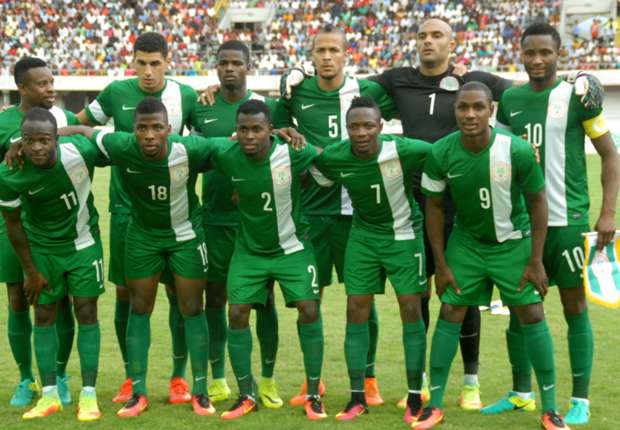 The senior male football team of Nigeria popularly referred to as the "Super Eagles" have improved their standing in the latest FIFA ranking released on Thursday, February, 9.
The Super Eagles moved uo nine places even though they missed out on the just conclude African Cup of Nations (AFCON) which saw the Indomitable Lions of Cameroon snap up the coveted trophy.
The African ranking of the Super Eagles still remains the same with the Eagles coming at 7th on the continent.
The team's last match was played in November 2016 against Algeria in a world cup qualifier that the Eagles won 3-1.
The Pharaohs of Egypt are now the premier country on the continent in 23rd place ahead of Senegal (31), Cameroon (33), Tunisia (36), Congo Dr (37) Burkina Faso (38), Nigeria (41), Ghana (45) Cote d'Ivoire (47) and Morocco (48)
The FIFA world ranking is a system where male national football teams are ranked dependent on their game results. Argentina is currently the number one team in the world.