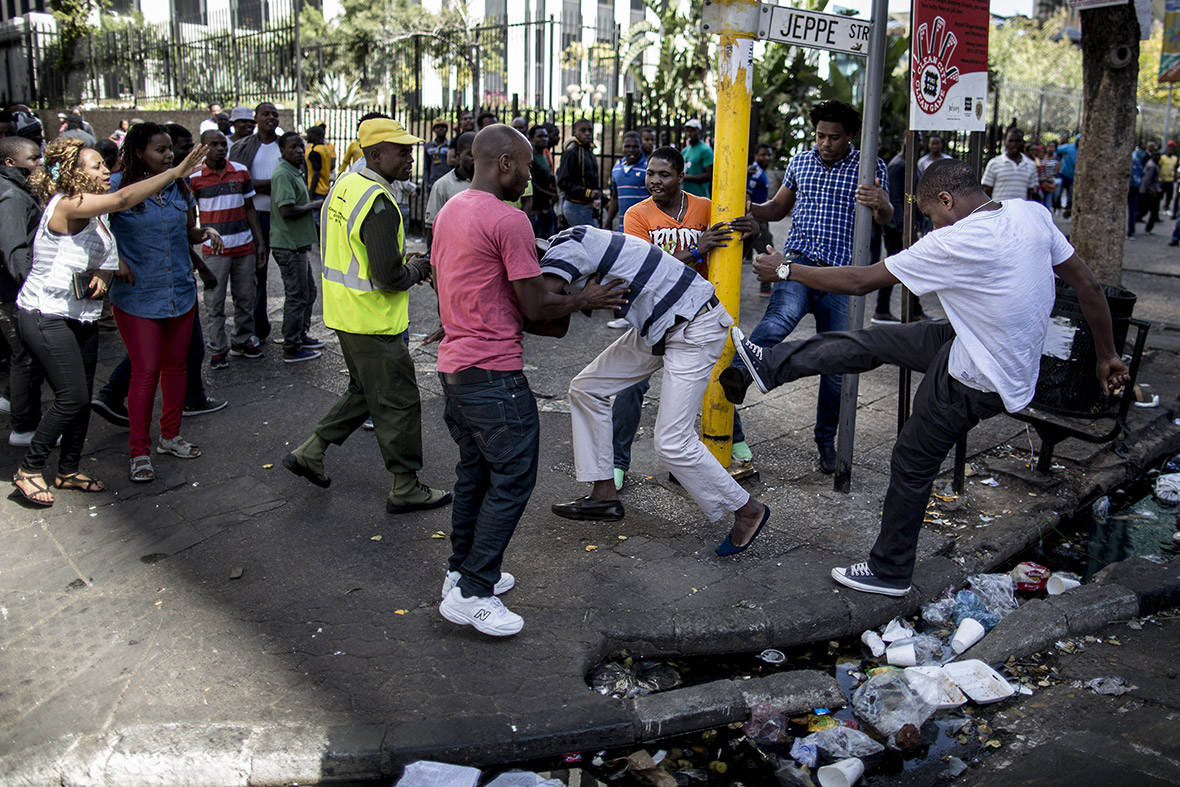 A Nigerian businessman, identified as Abayomi Oyetoro, has shared his gory experience during the gory xenophobia attacks on Nigerians and other foreigners in South Africa on Saturday.
Mr. Abayomi Oyetoro who was talking to the News Agency of Nigeria via a telephone interview, recounted how he had to throw his two two children aged six and nine, over a neighbour's fence when the attackers visited his house.
According to him, his youngest child hit his skull on the ground while his older daughter injured herself badly during the recent xenophobia attacks. He informed that his children are still hospitalized in critical conditions and that himself and his family are depending on God to save the children miraculously.
" Honestly, I do not know the motive of the attack. My house was burnt and everything destroyed, including my car and international passport.
"We are just managing to survive by God`s grace,'
Mr. Oyetoro called on the Nigerian government to come to the aid of its citizens in South Africa as people are now living in fear over rumours of a new planned attack.
Nigerian students on Thursday took to the streets in Abuja to protest the xenophobia attacks and also gave South African companies a 48-hour ultimatum to leave Nigeria.